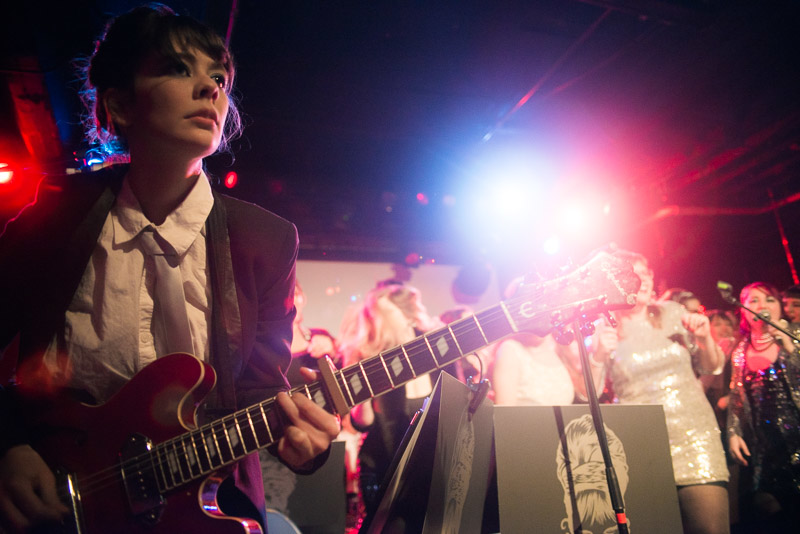 Over the past two decades, Nashville's independent club scene has nurtured an explosive variety of musicians, more than a few of whom have become renowned around the region, across the country, and in some cases all over the world. One pillar of said scene is the venue complex off Eighth Avenue South at 1 Cannery Row, which in previous lives was a flour mill and a food cannery.
In 2003, Chark Kinsolving and his then-partner Brent Woodard opened Mercy Lounge, a 500-capacity club on the second floor with a separate room for pool tables and a deck from which — before condos and luxury hotels began to sprout in the neighborhood, at least — you could watch the skyline twinkle between sets. In 2004, the team revamped a former soundstage and venue space on the ground floor as the 1,500-cap Cannery Ballroom. In 2012, a miniature version of Mercy called The High Watt opened up on the third floor, and not long after came a fourth-floor room called ONE, which has sometimes been open to the public but has mostly served as a private event space.
More than a few Nashville musicians have played most or all of those rooms, repeatedly, among a kaleidoscopic array of touring acts. Bills have run the gamut from Charlie Louvin to Charli XCX, from Snoop Dogg to country singer Jonny Corndawg (aka Jonny Fritz), from The White Stripes to The Black Keys to Lizzo and beyond. The long-running 8 off 8th showcase series offered short sets with no cover on Monday nights, during which you might see anyone from rising rockers, rappers and popsters to a bunch of pals playing songs from the 1977 animated film of The Hobbit. Later on, Housequake booked five or more local and regional contemporary pop acts for each of its monthly shows. Scads of phenomenal artists have played benefit shows or community-building events, like The inaugural She's a Rebel girl-group tribute in 2015. The Cannery clubs have felt like home for a broad spectrum of singers, players, fans and other folks in and around the music business for a generation.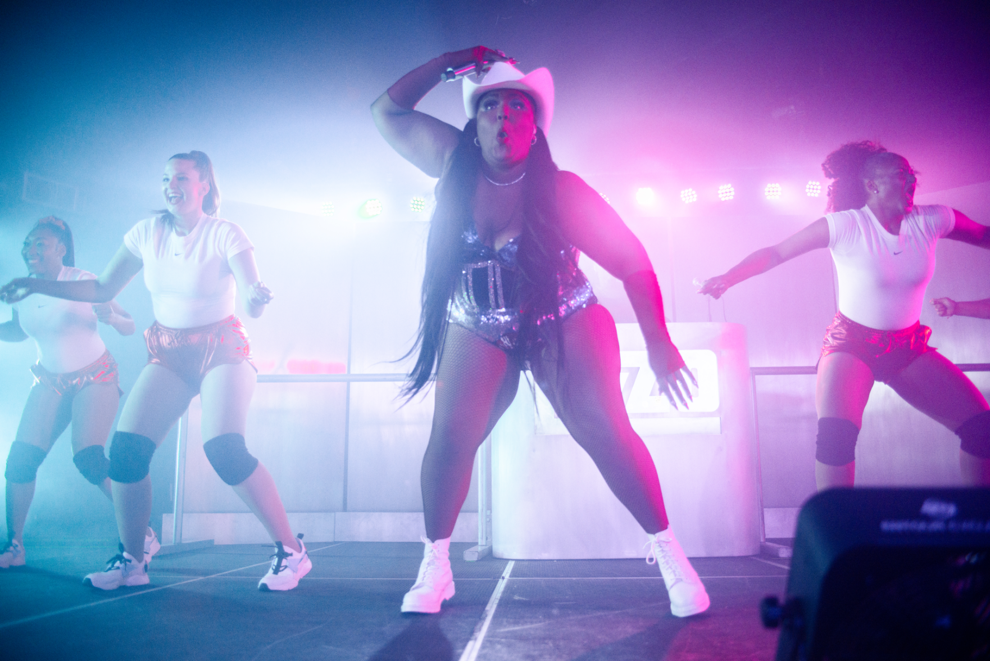 Todd Ohlhauser has been part of the story from the beginning. He started at Mercy Lounge as bookkeeper in 2003, and within six months was promoted to general manager. He became a partner in the business the following year, and club co-founder Kinsolving, who recently launched Eastside Bowl with Tommy Pierce and Family Wash founder Jamie Rubinsold his ownership stake to Ohlhauser in 2013.
Like they do in any city, where most small business owners lease rather than own their buildings, things got complicated when real estate values ​​rose. In 2019, New York-based Thor Equities Group and Nashville firm DZL bought the property on which the Mercy venues and several other businesses reside for $32 million. DZL, which is headed by Zach Liff and which also owns nearby Cummins Station, bought out Thor's stake in 2020 and is now sole owner of the site.
When the Scene Ohlhauser by phone on a recent afternoon, his summation of what happened when it came time to negotiate a lease is concise: "We just weren't able to reach an agreement on a long-term extension."
Without a lease, the venues had to either close or move. In the early hours of Sept. 30, Ohlhauser & Co. made the announcement that the Mercy complex would close in May, with the intent of reopening elsewhere. The search for a suitable spot has been discouraging.
"Nashville is, as you know, a lot more expensive than it used to be," says Ohlhauser. "I don't want to sink a bunch of money into renovating a space and then be back where I am right now. So really, I think I need to find a space to buy rather than lease, and that's been difficult. I'm probably going to have to start looking further out from the downtown core or even perhaps another market. … You keep reading about buildings being sold, and then six months later they're sold again for twice as much. And it just gets to the point where you can't make it work."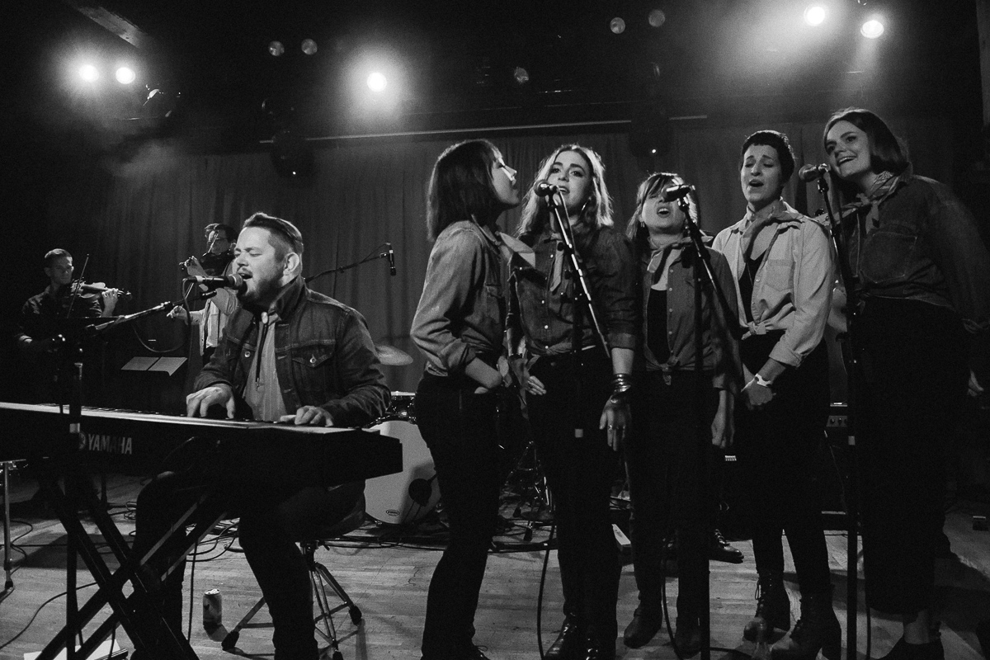 Shortly after news of the closure, Liff and DZL issued a release indicating their intent to reopen the spaces as music venues following Mercy's departure. In April, another release noted that Brent Hyams, whose 17-year tenure with TPAC included overseeing the refurbishment of the War Memorial Auditorium, will be general manager of the venues. After a brief period of renovation, the new venues are expected to open on a date TBA this summer.
Real estate pressures and potential competition from massive conglomerates like Live Nation were already concerns for Nashville's club scene before the pandemic. Staying closed during lockdown, painfully slow distribution of federal financial aid and multiple COVID variants have all contributed to independent venues across the US being in an even tighter spot. At present, historic club Exit/In isn't booking shows after Thanksgivingresponding to uncertainty about its lease after the property was purchased by developer AJ Capital Partners in 2021. The venerable 3rd and Lindsley isn't moving soon, but the property owner filed preliminary redevelopment plans, and business owner Ron Brice is looking for a new space.
In April, the Metro Council passed two resolutions that aim to bring relief, but don't have a definitive timeline. RS2022-1494 approves funding for a study proposed last year that will identify venues' needs and ways that Metro can help, while RS2022-1497 attempts to revive the long-dormant Music City Music Council. In his State of Metro address, Mayor John Cooper also announced that his office would establish an Office of Music, Film and Entertainment with guidance from Councilmembers Jeff Syracuse and Joy Styles. Chris Cobb, longtime proprietor of Exit/In, is also president of the indie-venue trade group Music Venue Alliance Nashville, and he shared a statement responding to the Mercy closure.
"The hostile corporate takeover of these independent venues is greed-driven predatory behavior, which weakens Nashville's creative working-class ecosystem, and should not be tolerated," Cobb writes. "Music City's ruling class must quickly learn to nurture those who create its culture and drive so much of its economy, and immediately stop driving them out, before it's too late.
"Mayor Cooper's recent announcement of an office of Music, Film and Entertainment and Metro Council's study to assist independent music venues (which passed unanimously) are two significant steps in the right direction, sending a strong message that local government and Nashville's citizens are ready to protect our culturally significant spaces and the people who make them so. Music Venue Alliance Nashville will continue to advocate for more action from our local officials and do everything in its power to support Nashville's independent music venues and their ecosystem, and ask everyone who loves and supports live music to do the same. We must all use our voices, votes and pocketbooks to support Nashville's rich musical culture, not it become lost."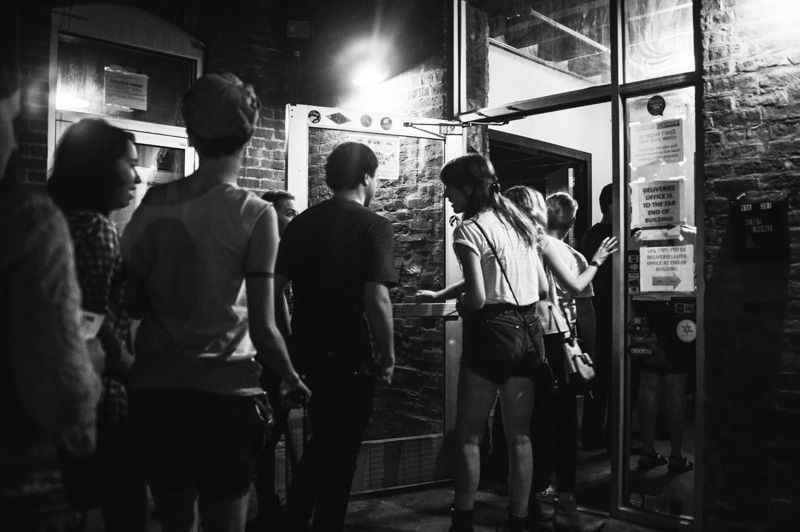 Throughout the spring, artists have been paying their respects to Mercy with farewell shows — world-traveling rockers Bully and superlative songsmith Tristen among them — and that continues through this weekend and into next. The Mercy crew is still promoting some shows later in the year; Sleigh Bells and Southern Culture on the Skids will perform at Exit/In. The last performer set to play the current iteration of Mercy is top-notch songwriter and rock bandleader Lilly Hiatt, who plays May 19. She can't quite pinpoint her first time performing at the complex, but it was likely in 2007, when her first band Shake Go Home played an 8 off 8th. Like so many other Nashville musicians, she's also played The High Watt and Cannery Ballroom, along with attending tons of shows as a fan.
"I've spent so many nights at Mercy Lounge, from seeing The Black Keys to those Darlins to Murs — and most of my friends," Hiatt writes in an email. "A Nashville treasure that has given us so much. I am honored to play a show there with my band and my partner Coley, and will be stoked to rock out at a spot that means the world to us!"
Meanwhile, Ohlhauser and his staff have carried on with the never-easy job of running their suite of venues. Once the businesses are closed and he's able to get a little rest, he aims to continue the search for a new site.
"In my dream world, I'd have Mercy Lounge and High Watt with a giant outdoor space," he says. "That would be a special location, because you can't do it too close to residential. I'll know when I see it. [Laughs] I did go look at a space that was great, but it was surrounded by all these brand-new condos going up. And I don't wanna be the guy that comes in, and it's noisy, and all of a sudden the neighbors hate you. I never wanna be that guy. I don't wanna be someone who makes people's home life harder. So I had to pass on that.
"If anyone out there reads this and has property that they wanna sell — that they think would be good for a music venue — hit me up."
Correction: An earlier version of this story incorrectly indicated that Councilmembers Syracuse and Styles would be leading the Mayor's Office of Music, Film and Entertainment. They are being consulted as the office is being organized, but they will not be running the office.
.