There's no more mystery to what Will Smith can do to you if you joke about his wife. Comedian Chris Rock is a perfect, hilarious, yet sad example to not make Will Smith furious. However, what happened when Will Smith met Hollywood and WWE Megastar Dwayne "The Rock" Johnson and his best friend, Kevin Hart?
ADVERTISEMENT
Article continues below this name
Well, it was a simple job for 'Fresh Prince' Will Smith to walk up to Chris Rock and slap the fly out of him. But do you think Smith treated Dwayne Johnson the same way when he walked up to him?
ADVERTISEMENT
Article continues below this name
Of course, anyone would think twice about walking up to Dwayne "The Rock" Johnson because of his massive mountain size.
How did Will Smith treat Dwayne Johnson and Kevin Hart?
At the 2022 Oscars, comedian Chris Rock made a joke about Smith's wife, Jada Pinkett Smith's shaved hairdo. Smith did not receive this on a good note from Chris Rock because, at first, everyone thought even he enjoyed the joke. However, in a flash, the 'Fresh Prince' walked up to the Oscars stage and stole the limelight as he slapped the comedian, Chris Rock, hard.
But that's not what happened when the Oscar-winning actor walked up to WWE Superstar Dwayne "The Rock" Johnson and Kevin Hart. Back in 2016, the two best friends, Johnson and Hart, hosted the MTV Movie Awards.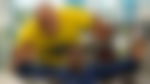 During the MTV Award Show, Will Smith, Margot Robbie, Jared Leto, and Cara Delevingne presented the exclusive trailer of the Suicide Squad.
When we look back on 2016, it's a treasure in the eyes of fans. That's because 'Fresh Prince' didn't walk up to Johnson and Hart to slap them.
Watch This Story:- From Being An Ice Hockey Fan to Hunting: Brock Lesnar's Favorite Hobbies Outside WWE
Instead, the Fresh Prince greeted them with smiles and hugs. In the pictures, we can see beautiful smiles on the faces of The Rock and Kevin Hart when Smith embraced them.
Dwayne "The Rock" Johnson might take over Smith's iconic role!
It was doubtful that if Dwayne Johnson had made such a joke, Smith wouldn't have walked up to slap him. Now that Will Smith's Oscar incident stormed off the internet for a few days, Smith's professional career is in danger.
ADVERTISEMENT
Article continues below this name
Fresh Prince may lose the iconic "Aladdin" role at the hands of Dwayne Johnson himself following the Oscars night incident. According to Giant Freakin Robot, it is rumored that Dwayne Johnson would replace Smith in Disney's Aladdin sequel.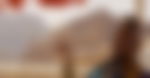 This year, Smith has won the Best Actor in a Leading Role for the movie King Richards at the Oscars. However, several projects have been canceled or postponed because of the infamous Oscars incident.
ADVERTISEMENT
Article continues below this name
DIVE DEEPER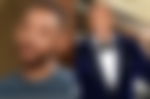 WWE Megastar is not new to Disney films! He has already appeared in Disney's Moana, Jungle Cruise, The Game Plan, and Race to Witch Mountain. Although nothing has been confirmed yet. But, if The Rock replaces Smith in the iconic Aladdin role, then he has some massive shoes to fill in.