A recent and subtle update to PlayStation Studios' first-party banner may hint at a new acquisition in the pipeline with an iconic developer in mind.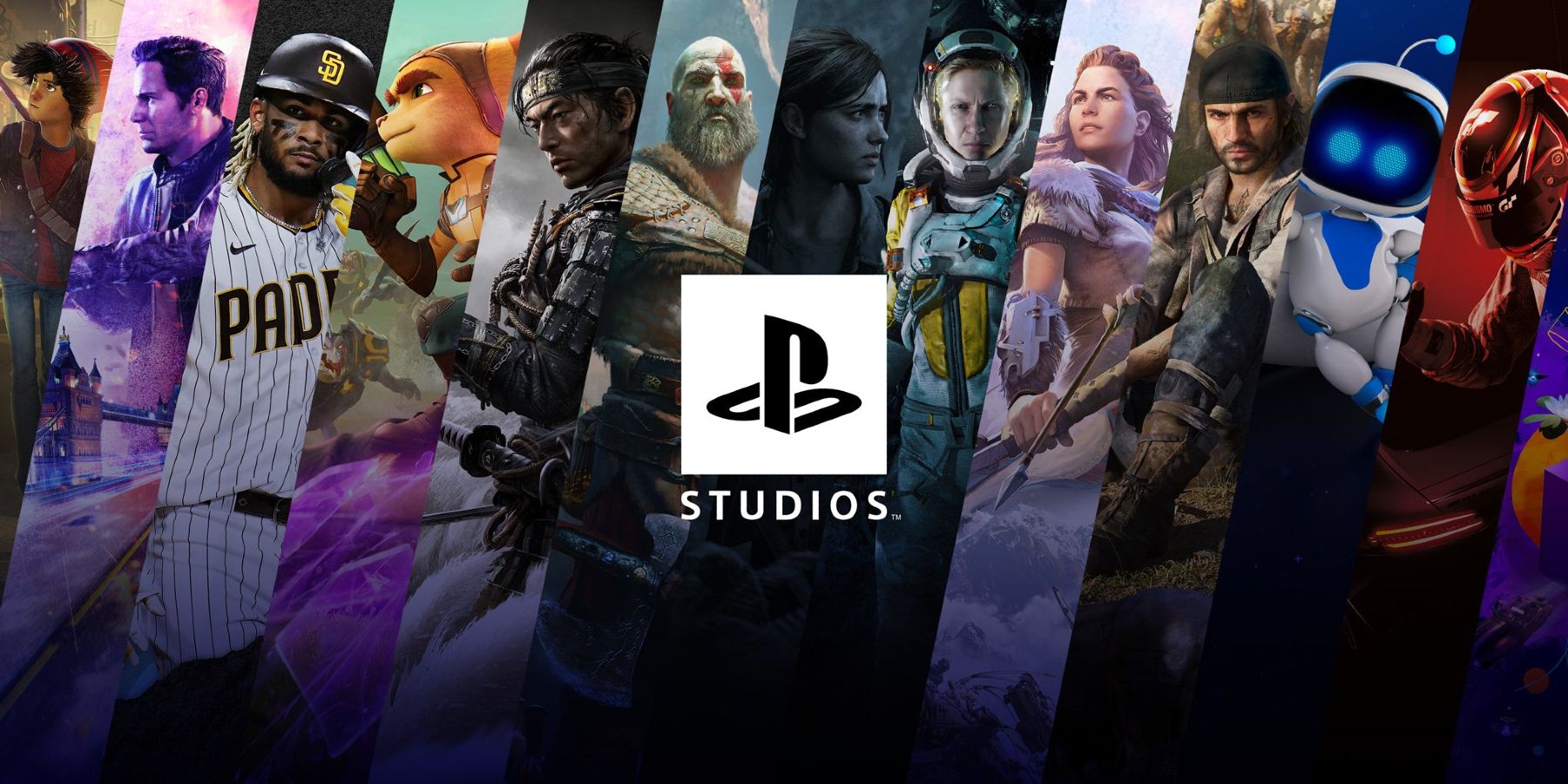 PlayStation's most recent banner highlighted many landmark titles from its first-party developers, such as Insomniac Games' Ratchet and Clank: Rift ApartSucker Punch Productions' Ghost of TsushimaSanta Monica Studio's God of WarNaughty Dog's The Last of Us 2Housemarque's returnaland Guerrilla Games' Horizon Zero Dawn.
These banners help identify PlayStation Studios apart from other platform competitors with diverse and iconic mascots who players are particularly familiar with. However, the most recent banner update, which normally subsumes the latest developers and games represented, has only replaced a single title in the lineup. Seen in the first spot on the far left side of PlayStation's newest banner, fans may notice a game that is familiar to Sony yet seems out of place on one of its first-party banners.
RELATED: PS5 Gets New System Update Today
Kojima Productions' Death Stranding has replaced PixelOpus' Concrete Genie on PlayStation's website banner. Substitutions to which games are represented on PlayStation's banners are typically made without fanfare, leaving it up to players to notice such a change. But this substitution is interesting to note and a talking point now because spots on PlayStation's banner are typically reserved for Sony's first-party developers. Death Stranding was published by Sony Interactive Entertainment, but Kojima Productions is not currently a Sony first-party studio.
Such a substitution has since been correlated by fans to a potential acquisition announcement that they believe to be imminent as a result. This is only a rumored theory at this point, though the argument is sound due to PlayStation's history of banner representations and the fact that Death Stranding's Kojima Productions is a sore thumb at the moment. It is possible that this could be the case and PlayStation may announce the acquisition sooner than later now that the banner is updated, but that is yet to be confirmed.
If so, this acquisition would come as a surprise out of nowhere, and it would be an acquisition fans have longed for or disbelieved to be true for a while. Some fans assumed that if Kojima Productions was up for sale it would have been acquired by now, but any details will likely be shared thereafter.
Banners change which games and characters are represented as new, seminal titles are released or have established their place in the Sony family. Until an announcement is made or Sony puts any rumors of such acquisition to bed, fans will be forced to continue speculating about what Death Stranding's place on PlayStation's banner truly signifies.
MORE: Guerrilla Games' Horizon Franchise Needs Better Storytelling Methods
Twitch Streamer Meowko Banned
Read Next
About The Author